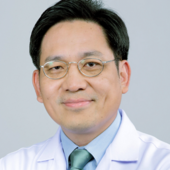 Dr. Sakda Suwanwattanakul
Specialist in cardiology
Graduated in medicine (MD) from Thammasat University, Thailand
Diploma in internal medicine from the Thai Board of Internal Medicine
Diploma in cardiology from the Thai Board of Cardiology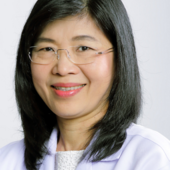 Dr. Rabiab Paksung
Specialist in general dentistry
Graduated in dentistry from Chulalongkorn University
Dr. Rung Komolhiran
Specialist in ENT
Graduated from Mahidol University, Ramathibodi Hospital
Ear, Nose and Throat (ENT)
Dr. Vichai Viriyautsahakul
M.D., Faculty of Medicine, Mahidol University, Ramathibodi Hospital
Diploma of The Thai Board of Internal Medicine, Chulalongkorn University
Gastroenterology,M.D., Faculty of Medicine, Chulalongkorn UniversityMaster of Science, M.D., Faculty of Medicine, Chulalongkorn University
Double - Balloon Enteroscopy -Video - Capsule Endoscopy -Spiral Enteroscopy
Bariatric Surgery
Gastroenterology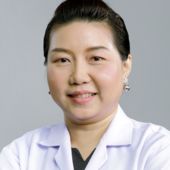 Dr. Jeeranun Wanawannawin
Specialist : Gynecology
Qualifications :
Mahidol University, Siriraj Hospital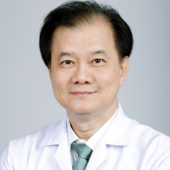 Dr. Thongchai Chatyingmongkol
Specialist : Internal Medicine
Qualifications :
M.D., Faculty of Medicine, Divine Word University, Philippinesl
1.Diploma of The Thai Board of Internal Medicine, Rajavithi Hospital
2. Diploma of Family Medicine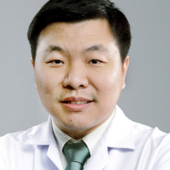 Dr. Supawat Hongsakron
Specialist in ophthalmology
Graduated from Mahidol University, Thailand
Also studied occuloplastic and reconstructive surgery at Mahidol University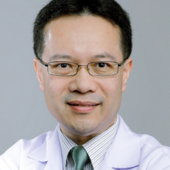 Dr. Direk Charoenkul
Qualifications :

M.D., Faculty of Medicine, Mahidol University, Ramathibodi Hospital
Phramongkutklao Collage of Medicine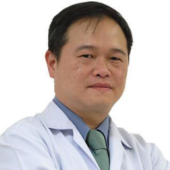 Dr. Rungkit Tanjapatkul, MD
Education and Qualifications
Post Graduate Education from Residency of Plastic Surgery, Chulalongkorn University Medical Center (2004-2006)
Doctor of Medicine, Chiang Mai University School of Medicine (1991-1996)
Professional Experience
The Thai Redcross Society (Volunteer Surgeon)
Operation Smile (Volunteer Surgeon)
Maxillofacial Surgery 2010- The 6th International Workshop on Surgical Tec. In Cleft Lip & Palate
Singapore 2010- AO Fellow (maxillofacial surgery) 1st Craniofacial Distraction Osteogenesis
Sperm Analysis of Transgender Patient in King Chulalongkorn Memorial Hospital Presented to the Annual meeting of Royal College of Surgeon Thailand, pattaya 2006. Printed in the Thai Journal of Medicine 2006.
Professional Membership
Medical Council (Thailand) 1996 License no: 21995
Certification of Thai Board of General Surgery (Medical Council) 2004
Thai Board of Plastic Surgery (Medical Council) 2006
Thai Society of Plastic and Reconstructive Surgeons (Active Member)
Thai Society of Aesthetic Plastic Surgeons (Active Member)
Chulalongkorn University Plastic Surgeons Alumni (CUPS)
Royal College of Surgeons Thailand
Thai Society of Plastic and Reconstructive Surgeons
Thai Society of Aesthetic Plastic Surgery
Oriental Society of Aesthetic Plastic Surgeons (OSAP)
International Society of Plastic and Reconstructive Surgeons (ISPRS)
Plastic and Cosmetic Surgery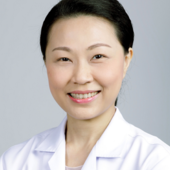 Dr. Soysuwan Bunnasathiansri
Specialist : Reproductive Medicine
Qualifications :
Mahidol University, Ramathibodi Hospital
Reproductive Medicine,Mahidol University, Ramathibodi Hospital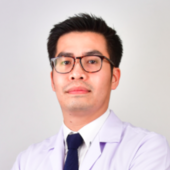 Dr. Jiraroch Meevassana
Specialist plastic surgeon
Procedures include: rhinoplasty, blepharoplasty, breast augmentation, body contouring and liposuction
Observation Fellowship at Beaumont Hospital, US
Member of the Medical Council of Thailand
Member of the Society of Plastic and Reconstructive Surgeons of Thailand
Plastic and Cosmetic Surgery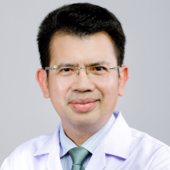 Dr. Montian Marutkarakul
M.D., Faculty of Medicine,Mahidol University, Siriraj Hospital
Diploma of The Thai Board of Surgery, Mahidol University, Siriraj Hospital
Laparoscopic Surgery, Mahidol University, Ramathibodi Hospital
ERCP, Mahidol University, Ramathibodi Hospital
LGI, Leeds, U.K.Gastrointestinal Cancer Treatment-NCC (National Cancer Center)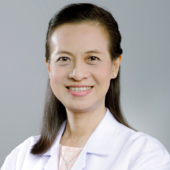 Dr. Surassawadee Monotaya
M.D., Faculty of Medicine, M.D., Faculty of Medicine, Chulalongkorn University
Diploma of The Thai Board of Internal Medicine, M.D., Faculty of Medicine, Chulalongkorn University Master of Science, Chulalongkorn University
Diploma of The Thai Board of Gastroenterology, Chulalongkorn University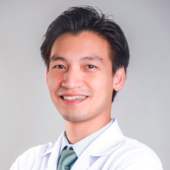 Dr. Trai Promsang
Specialist orthopaedic surgeon, including sports injury and key-hole surgery
500+ ACL and shoulder surgeries
Member of Thai Royal College of Orthopaedic Surgeons
National lecturer for Sports Medicine Surgery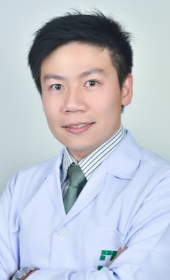 Dr. Yongkiat Thanacharoenpanich
Education and Qualifications
Doctor of Medicine, Faculty of Medicine, Srinakharinwirot University, 2008
Diplomat of the Thai Board of Plastic and Reconstructive Surgery, 2017
Professional Experience
Plastic and Reconstructive Surgeon at Mettapracharak Hospital, 2017-present
Professional Membership
Medical Council of Thailand since 2008
Society of Plastic and Reconstructive Surgeons of Thailand
Plastic and Cosmetic Surgery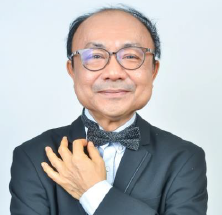 Dr. Thummanoon Phanomthum, MD
Education and Qualifications
Doctor of Medicine, Faculty of Medicine, Siriraj Hospital, Mahidol University, 1992
Diplomat of the Thai Board of Surgery, 1996
Diplomat of the Thai Board of plastic and Reconstructive Surgery, 1999
Professional Experience
Current Position : Head of Plastic and Reconstruction Surgery Unit, Department of Surgery, Rajavithi Hospital, Department of Medical Service, Ministry of Public Health
Clinical Instructor for 3rd and 4th year Medical Students, Faculty of Medicine, Rangsit University 1999-present
Consulting Clinical Instructor of Resident first year Medical department of Medical Service, Ministry of Public Health, 1999-present
Invited speaker on Multi-platforms including Scientific Conference, Training Programs, etc. since 1999-present (annually for more than 20 events)
Professional Membership
Medical Council of Thailand 1992
The Royal College of Surgeons of Thailand since 1997
Society of Plastic and Reconstructive Surgeons of Thailand since 2001
Society of Aesthetic Plastic Surgeons of Thailand since 2002
Plastic and Cosmetic Surgery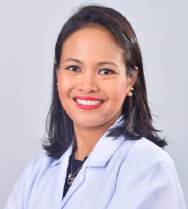 Dr. Vitusinee U-dee, MD
Education and Qualifications
Doctor of Medicine (Second Class Honours), Chulalongkorn University Bangkok, Thailand, 1997-2003
Plastic Surgery, Siriraj Hospital, Mahidol University, Thailand, 2006-2011
International Visiting Scholar ASAN Medical Center Seoul Korea, December 2010
Observership Microsurgery and Craniofacial Surgery Chang Gung Memorial Hospital Taiwan, February 2011
Certified Board of Plastic Surgery, 2011
Plastic and Reconstructive Surgery Residency Paper Presentation, 3rd place, 2011
Professional Experience
General Practice, Maharat Nakornratchasima Hospital Nakornratchasima Thailand, 2003-2004
Intern General Surgery, Department of Surgery, Maharat Nakornratchasima Hospital, Nakornratchasima Thailand, 2004-2006
Attending Staff Plastic Surgery ,Department of Surgery, Ratchaburi Hospital, Ratchaburi Thailand, 2011-2012
Plastic Surgeon Naravee Aesthetic Clinic Bangkok Thailand, Jan 2013 – June 2013
Plastic surgeon at BB you Clinic, present
Professional Membership
Member of Medical Council of Thailand
Member of Royal College of Surgeons Thailand
Member of the Society of Plastic and Reconstructive Surgeons of Thailand
Member of Society of Cosmetic Surgery of Thailand
Member of Oriental Society of Aesthetic Plastic Surgery
Plastic and Cosmetic Surgery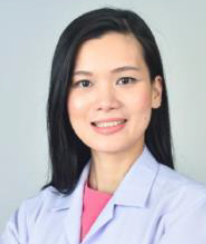 Dr. Phatwira Khobkhun, MD
Education and Qualifications
Doctor of Medicine, Faculty of Medicine, Prince of Songkla University, 2008
Diplomat of the Thai Board of Plastic and Reconstructive Surgery, 2017
Professional Experience
Plastic and Reconstructive Surgeon at Samutprakan Hospital, 2017-present
Professional Membership
Medical Council of Thailand since 2008
Society of Plastic and Reconstructive Surgeons of Thailand since
Plastic and Cosmetic Surgery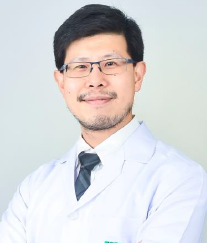 Dr. Palapong Chayangsu, MD
Education and Qualifications
Doctor of Medicine, Faculty of Medicine, Chulalongkorn University, 2004
Diplomat of the Thai Board of Otolaryngology, 2011
International Board of Facial Plastic and Reconstructive Surgery (IBCFPRS) by International Federation of Facial Plastic Surgery Societies (IFFPSS), 2015
Professional Experience
Clinical Instructor at Department of Otolaryngology, Faculty of Medicine, Ramathibodi Hospital, Mahidol University, 2011-2016
Consultant at Department of Otolaryngology, Lerdsin General Hospital, 2016-present
Professional Membership
Medical Council of Thailand since 2004
The Royal College of Otorygologists – Head and Neck Surgeons of Thailand since 2011
International federation of Facial Plastic Surgery Societies since 2015
Plastic and Cosmetic Surgery
Dr. Natthacha Vamvanij, MD
Education and Qualifications
2005 M.D. Faculty of Medicine Siriraj Hospital, Mahidol University, Thailand (First Class Honours)
2012 Observership in Supermicrosurgery at Tokyo University Hospital, Tokyo, Japan (November 2012)
2013 International Visiting Scholar at Craniofacial center, Chang Gung Memorial Hospital, Taoyuan, Taiwan (January 2013)
2013 Board certified of plastic and reconstructive surgery, Siriraj Hospital, Mahidol University, Thailand
2018 Fellowship in Craniofacial Surgery at the Chang Gung Memorial Hospital, Taoyuan, Taiwan
Professional Experience
2005-2006 General Practice, Prapokklao Hospital, Chantaburi
2006-2008 General Practice, Khaokitchakut Hospital, Chantaburi
2008 – 2013 Residency training in Plastic and Reconstructive Surgery at Siriraj Hospital, Bangkok, Mahidol University, Thailand
2013- Present Plastic surgeon, Surgery Department, Chaoprayayomraj Hospital, Suphanburi
2014-Present Plastic Surgeon Naravee Aesthetic Clinic, Bangkok Thailand
2018 International fellowship program, Craniofacial Department, Chang Gung Memorial Hospital, Taoyuan Taiwan
Professional Membership
The Medical Council of Thailand Full Registration License No. 31833
Member of Medical Council of Thailand
Member of Royal College of Surgeons Thailand
Member of Society of Plastic and Reconstructive Surgeons of Thailand
Member of Society of Aesthetic plastic Surgeons of Thailand
Member of American Society of plastic Surgeons
Member of International Society of Aesthetic Plastic Surgery
Plastic and Cosmetic Surgery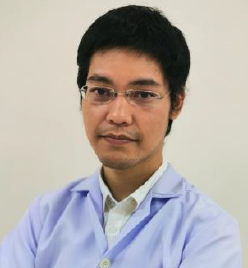 Dr. Kitipong Kaewpichai, MD
Education and Qualifications
Post Graduate Education from Residency of Plastic Surgery Unit, Lerdsin Hospital, Bangkok, Thailand (2013 – 2017)
International Visiting Scholar at Craniofacial Center, Chang Gung, Memorial Hospital, Taoyuan Taiwan (2018)
Speaker in Facial nerve surgery with hands-on workshop in temporal bone dissection, Tyumen, Russia (2017)
Doctor of Medicine, Praboromrajchanok Institute, Mahidol University, Bangkok, Thailand (2003- 2008)
Professional Experience
General Practioner: - Pathio Hospital, Chumphon, Thailand (2011 - 2012) - Vibhavadi Hospital, Suratthani, Thailand (2010 - 2011) - Suratthani Hospital, Surrathani, Thailand (2009 - 2010)
Plastic surgeon - Surgery Department, Songkhla Hospital, Songkhla, Thailand (2018) - Surgery Department, Rajavithi Hospital, Bangkok (2019 - present) - Masterwork Aesthetic Clinic, Bangkok, Thailand (2019 - present)
Plastic and Reconstructive Surgeon at Sikarin Hospital –at present
Professional Membership
Medical Council (Thailand) 2009, License no. 38170
Thai Board of Plastic Surgery (Medical Council) 2018
Royal College of Surgeons of Thailand 2018
Thai Society of Plastic and Reconstructive Surgeons
Plastic and Cosmetic Surgery
More Doctors
Less Doctors